Filter by Subcategory
Personal Enrichment
After-School Art Programs

Next session starts Jan 24, 2019 at 2 pm
1 additional session on Jan 25, 2019
Confirmation letters will be sent home to parents with more information. Our after-school arts programs are offered to a wide age range of students. Please be sure to register only for what class your student is eligible for. There will be a bus to program sites (for those starting right after school) however, there is no bus home. Please have arrangements made for the pick-up of your student. Let the art begin!
Art Club - (Grades 4 & 5) with instructor Cindy McGuirl. A variety of art topics using different techniques are offered throughout the year. Students get a brief lesson on how to use the new materials and then create their own, unique projects. Some topics are: Duct Tape Sculpture, Bookbinding and a Halloween mural. The class is flexible in topics. SCHEDULE: Begining January 15. Meets at Thomaston Grammer School. Tuesdays and Wednesdays you may sign up for one or both days. After school until 5:30. No class when school is closed, including but not limited to: holidays, early release days, and snow days.
Arts with Heart - (Grades 6 - 8) with instructor Alexis Iammarion. MURAL ARTS in the heart of Rockland! Think big, design big and lend your talents to a cause! This year-long painting workshop focuses on collaborative mural work and creating one-of-a-kind beautification on pieces for local organizations like our animal shelter, hospitals, schools, libraries and local businesses! SCHEDULE: Beginning January 24. Thursdays. Meets at Flanagan Community Building, YMCA. After school until 4:30. No class when school is closed, including but not limited to: holidays, early release days, and snow days.
Arts @ Work - (Grades 9 - 12, Mentorship Program) with instructor Alexis Iammarino. This year-long program introduces local high school students to professional practice in the arts and provides young artists an opportunity to express themselves through art in a positive environment while creating collaboratively and gaining experience in making public art to enhance their community. Designed specifically for high school students, this program aims to deepen artistic learning, enhance student portfolios, and introduce the skills and practices of community, studio arts, and arts administration. Students in this program develop an independent project that is at the core of their studio work and mentors and professionals in that field or medium(s) are matched based on project goals and interests. Entering into year two, RASA's/Arts @ Work program continues to partner with host site, the Center for Maine Contemporary Art's ArtLab as a base for experiential and contemporary work in the arts. SCHEDULE: Beginning January 25. Fridays. Meets at CMCA, 21 Winter Street: After school - 4:30. No class when school is closed, including but not limited to: holidays, early release days, and snow days.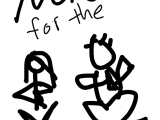 YOGA FOR THE PEOPLE

Next session starts May 14, 2019 at 6:15 pm
1 additional session on Jun 4, 2019
YOGA FOR THE PEOPLE is a class designed to bring yoga to all shapes, sizes and abilities with a goal of providing support, alternative strategies, and encouragement in a fun, informal, and eclectic class setting.  Our focus is on improving health, focus, and positivity through yoga.​ Mats available for use, or you're welcome to bring your own. 
Each session of YOGA FOR THE PEOPLE will run for just 3 weeks at a discounted rate of $15 for all three classes!  Registration is not available for individual dates, and no additional discounts apply.  Sign up with a friend, try it out, and give us your feedback.
This class is held at the McLain School on the 3rd Floor. 28 Lincoln Street, Rockland.
Refunds: Course cost will be refunded, less a $5 processing fee, if you withdraw one week prior to the first class. If you withdraw prior to the second class, you will be refunded 50%.